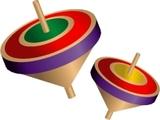 RM - Risonanze magnetiche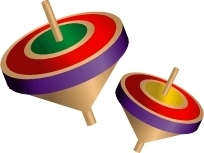 Attività
1. ADVANCED NMR AND ELECTROCHEMICAL TECHNIQUES (www.nmr.unito.it)

The main area of interest concerns synthesis and characterization from the experiment and computational points of view of: a) crystal forms (polymorphs, solvates, salts and co-crystals) of pharmaceutical compounds and supramolecular adducts for hydrogen bonding analysis; b) organometallic compounds for photo- and electrochemical applications; c) hydrogen storage materials such as boron and alkaline metal hydrides.
All these subjects are investigated in collaboration with top international scientists and industrial companies which provide knowledge exchange and financial support.
a) Synthesis of new crystal forms of pharmaceutical compounds. The group is mainly interested on Crystal Engineering with a supramolecular approach to rational design, synthesis and characterization of new crystal forms (polymorphs, co-crystals, salts...) of pharmaceutical and organometallic compounds with desired properties. Particular attention has been give to the characterization (detection, strength and network analysis) of weak interactions, mainly hydrogen and halogen bonds and p-p contacts. The characterization strategy is mainly based on the NMR crystallography, i.e. the analysis of NMR parameters for achieving structural and packing information. In this context, several advanced 1D and 2D solid-state NMR (SS NMR) techniques are combined with powder X-ray diffraction and quantum mechanical computations for solving powdered microcrystalline structures. Extensive use of infrared and Raman spectroscopy and thermal methods has been also made.
b) The group develops advanced syntheses of transition metal complexes with photophysical and electrochemical properties for energy conversion and catalytic applications. Efforts are also dedicated to the solvent free synthesis and characterization of coordination polymers and Metal-Organic-Frameworks (MOFs) with luminescent or gas storage properties. Electrochemical measurements (cyclic voltammetry and impedance techniques), photophysical measurements (in adsorption and emission), powder X-ray diffraction, DFT calculation (both molecular-based and periodic), vibrational spectroscopies (IR and RAMAN), calorimetries (DSC and TGA) are commonly used for the characterization. The NMR facilities of the Department of Chemistry include a Jeol ECZR 600 (solution and solid-state studies) equipped with a 3.2 and 1 mm probes able to spin the sample up to 80 kHz, a Jeol 400 MHz Eclipse 1 (solution studies) and a Bruker 400 Avance II+ (solid-state studies) equipped with a 4 and 2.5 mm probes able to spin the sample up to 35 kHz.
Link: www.nmr.unito.it
Contacts: roberto.gobetto@unito.it, carlo.nervi@unito.it, michele.chierotti@unito.it and claudio.garino@unito.it
2. ELECTRON PARAMAGNETIC RESONANCE (EPR) IN SURFACE CHEMISTRY AND MATERIALS SCIENCE
The EPR lab is part of the Magnetic Resonance group at the Department of Chemistry of the University of Torino. Our research activity focuses on the application of Electron Paramagnetic Resonance (EPR) spectroscopy in the field of surface chemistry of inorganic materials and metal oxides, with emphasis on the elucidation of structure - property relationships and surface reaction mechanisms in heterogeneous catalysis and photoactive materials. We apply a combination of CW-EPR measurements with a variety of ENDOR, ESEEM, and HYSCORE experiments at X-band (9.5GHz) and Q-band (34GHz) microwave frequencies, aimed to achieve a detailed characterization of paramagnetic sites in different areas ranging from single site catalysts to advanced functional materials and biochemical systems. A detailed description of the research carried out in the EPR lab can be found at www.epr.unito.it
Contacts: elio.giamello@unito.it, mario.chiesa@unito.it, mariacristina.paganini@unito.it and stefano.livraghi@unito.it
3. ELECTRON PARAMAGNETIC RESONANCE (EPR) IN BIOCHEMISTRY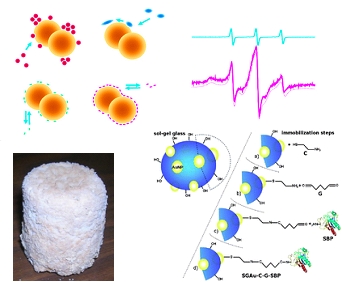 The research activity is focused on issues related with bioinorganic chemistry and protein chemistry. The structural characterisation of metal binding sites in metalloproteins and bioactive metal complexes is achieved by low-temperature EPR spectroscopy. Room-temperature EPR spectroscopy (associated to spin-trapping and spin-labeling techniques) is applied to the investigation of dynamic phenomena, such as conformational changes of proteins (e.g. unfolding) or the detection of reaction intermediates and radical species. The concerted use of EPR spectroscopy and other spectroscopical techniques (UV-Vis absorption, circular dichroism, etc.), together with enzyme activity assays, allows to investigate structure-function relationships in protein adsorbed on solid supports.
Contacts: elena.ghibaudi@unito.it and enzo.laurenti@unito.it
L'attività di ricerca del gruppo RM è incentrata sull'applicazione delle spettroscopie di Risonanza Magnetica (NMR e EPR) allo studio di una vasta tipologia di sistemi chimici inclusi materiali per l'energetica, catalizzatori in fase omogenea ed eterogenea e sistemi biochimici, composti di interesse industriale (farmaci e coloranti) e complessi organometallici.
LINEE DI RICERCA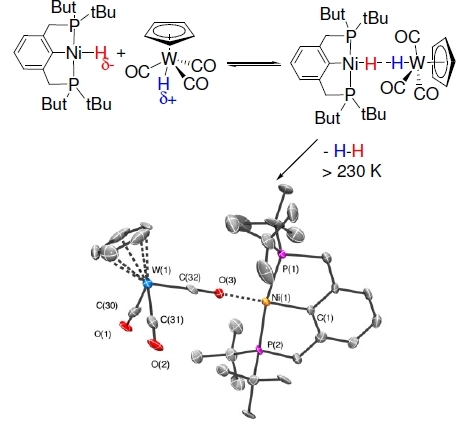 1. Risonanza Magnetica Nucleare (NMR) di complessi organometallici per l'energia e la catalisi, di forme cristalline (polimorfi, sali co-cristalli) e di composti di interesse farmaceutico (www.nmr.unito.it)

L'ambito di ricerca sviluppato è l'applicazione dei concetti dell'ingegneria cristallina alla chimica supramolecolare per la sintesi "solvent free" di materiali molecolari cristallini (polimorfi, co-cristalli e sali, farmaci, coloranti..) con proprietà desiderate attraverso l'uso razionale delle interazioni deboli come il legame a idrogeno o ad alogeno e le forze di Van Der Waals.
La caratterizzazione avviene principalmente attraverso un approccio multinucleare (1H, 13C, 15N, 27Al, 29Si...) e multiparametrico dell'NMR allo stato solido attraverso tecniche mono- (MAS, CRAMPS...) e bidimensionali (FSLG HETCOR, MQMAS).
Il gruppo sviluppa sintesi avanzate di complessi organometallici aventi proprietà fotofisiche ed elettrochimiche adatti per applicazioni catalitiche ed energetiche. Misure elettrochimiche (voltammetria ciclica e tecniche ad impedenza), fotofisiche (di assorbimento e di emissione), raggi X di polvere, calcoli DFT (di tipo molecolare e periodico), spettroscopie vibrazionali (IR e RAMAN), calorimetrie (DSC eTGA) sono comunemente utilizzate per la caratterizzazione.
Link: www.nmr.unito.it
Contatti: roberto.gobetto@unito.it, carlo.nervi@unito.it, michele.chierotti@unito.it e claudio.garino@unito.it
2. Risonanza Paramagnetica Elettronica (EPR) in Chimica delle Superfici e Scienza dei Materiali
L'attività di ricerca in questo settore coinvolge l'utilizzo di metodi di risonanza paramagnetica elettronica (EPR e ENDOR) in modalità onda continua e pulsata a 9.5 GHz e 34 GHz, per la caratterizzazione di materiali fotoattivi (TiO2, ed altri ossidi a basso gap), materiali nanostrutturati per la catalisi (zeoliti e aluminofosfati porosi, ioni di metallic di transizione supportati su ossidi), materiali polimerici per applicazioni biomedicali.
Accanto alla caratterizzazione è sviluppata una consistente attività sperimentale dedicata alla preparazione di ossidi nanostrutturati con proprietà innovative attraverso metodi di sintesi diversi che includono metodi idrotermali, metodi sol-gel, pirolisi e reazione chimica in fase vapore (CVR).
Link: http://www.epr.unito.it
Contatti: elio.giamello@unito.it, mario.chiesa@unito.it, mariacristina.paganini@unito.it and stefano.livraghi@unito.it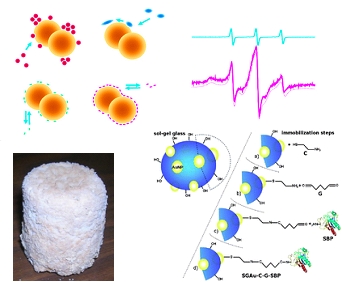 3. Risonanza Paramagnetica Elettronica (EPR) in Biochimica
L'attività di ricerca è incentrata su temi di chimica bioinorganica e di chimica delle proteine.
A tale scopo viene utilizzata la spettroscopia di risonanza paramagnetica elettronica (EPR) a bassa temperatura, per la caratterizzazione di siti metallici in metallo-proteine e in complessi metallici bioattivi, e a temperatura ambiente (anche con l'ausilio di tecniche di spin-trapping e spin-labeling), per lo studio di dinamiche conformazionali e stabilità di proteine (unfolding), di intermedi di reazione e di altre specie radicaliche.
L'utilizzo integrato della spettroscopia EPR e di altre tecniche spettroscopiche (unitamente a misure di attività enzimatica) consente inoltre l'indagine delle relazioni struttura-funzione di proteine immobilizzate o adsorbite su supporti solidi.
Contatti: elena.ghibaudi@unito.it and enzo.laurenti@unito.it